Public Sector Endpoint Security
CrowdStrike sets the standard in endpoint protection for the public sector by using machine learning, behavioral analytics and proactive threat hunting to stop all attack types, while ensuring you meet the most stringent compliance requirements.
CrowdStrike Falcon: Delivering Modern, Secure, and Resilient Endpoint Security for the Public Sector
STOP BREACHES
_____________________________
Provides enhanced next-generation antivirus (NGAV) capabilities that include zero-day exploit mitigation techniques and ransomware prevention.
Endpoint detection and response (EDR) capabilities give you real-time situational awareness and the ability to hunt adversaries and remediate with confidence.
Managed proactive threat hunting by the Falcon OverWatch™ team augments and empowers your security operations center (SOC) — freeing your internal resources to focus on remediation, mitigation and security posture enhancements.
The massively-scalable CrowdStrike Threat Graph® database offers a broader view of each threat, providing context from half a trillion events per week gathered from millions of sensors globally.
Endpoint Security for Federal Governement
CrowdStrike offers a FedRAMP-authorized, cloud-delivered solution that provides unrivaled protection and helps meet the strictest federal standards.
CrowdStrike Falcon: Delivering Modern, Secure, and Resilient Endpoint Security for the Public Sector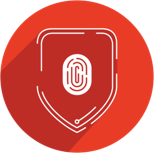 Falcon Prevent: Cloud-native Next-Generation Antivirus (NGAV)
Falcon Prevent offers the ideal AV replacement solution by combining the most effective prevention technologies with full attack visibility and simplicity — you'll be up and ready immediately.
Benefits
Why Choose Falcon Prevent
Falcon Platform: Defining the Security Cloud
Better Protection
CrowdStrike's next-gen antivirus protects against all types of attacks from commodity malware to sophisticated attacks with one solution — even when offline.
Fast & East Deployment
Falcon Prevent is fully operational in seconds, no need for signatures, fine-tuning, or costly infrastructure.
Optimal Perfomance
From initial deployment through on-going day-to-day use, Falcon Prevent with near zero impact on the endpoint.
Cybersecurity for State, Local & Education (SLED) Organizations
Secure your organization with a cost-effective endpoint solution that provides unrivaled protection and optimal scalability.
Gain the Highest Level of Security Regardless of Where Your Employees Are Located.
Having a 100% cloud-delivered security architecture ensures that you can protect every workload everywhere, including workloads outside of the firewall, even if they are offline, and provide real-time security functionality with the highest level of efficacy along with compliance status information. Threat hunting across every device, especially those that are not on the network, is critical. Achieving this easily — with data accessible instantly and from anywhere — can only be accomplished with a native cloud-delivered solution.
Rely on Simple Security Architecture That Delivers Comprehensive Visibility.
Knowing who and what are on your network is foundational to proactive security management. It is critical to have complete visibility of every device connecting to the network regardless of where it is connecting from. With CrowdStrike® Falcon's single lightweight agent, there is no requirement to reboot to install; there is minimal impact on runtime performance; there are no "scan storms" or invasive signature updates to impact end-user experience; and users can be secured within seconds. The Falcon platform's continuous and comprehensive workload monitoring and discovery give security teams full visibility of every device: This includes on-premises devices, remote office and home devices, and cloud workloads. This visibility also extends protection across containers and mobile devices.
Ensure Worry-Free Security With Endpoint Protection Delivered as a Service.
With CrowdStrike Falcon Complete™, customers can entrust the implementation, management and incident response of their endpoint security to CrowdStrike's proven team of security experts. The result is an instantly optimized security posture without the burden, overhead and cost of managing a comprehensive endpoint security program, freeing up internal resources to work on other projects. Falcon Complete is a 100% hands-off and worry-free endpoint protection solution that uniquely provides the people, process and technology required to handle all aspects of endpoint security, from onboarding and configuration to maintenance, monitoring, incident handling, and remediation, regardless of whether it is an on-premises workload or a remote worker.